You Are Invited to Participate in a Pilot Project!
"Empowering Racial and Ethnic Minority, Transition-Age Youth to Achieve Health Equity and Become Community Change Agents"
This project aims to educate and empower racial and ethnic minority, transition-age youth to achieve positive health outcomes and become advocates for health equity in their communities. You will be one of 60 individuals who will participate in two (2) one-hour workshops, two (2) 1.5 hour workshops, and three (3) 15-minute follow-up sessions over a three (3) month period (30, 60, and 90 days).
To be eligible, you have to: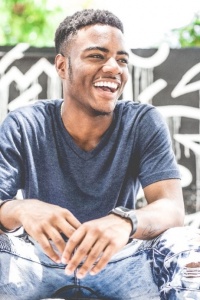 Be between the ages of 18 and 25 years old.
Identify as African-American/Black; Hispanic/Latino/Spanish origin; American Indian or Alaska Native; Asian; Native Hawaiian or other Pacific Islander; Bi-Racial, or Multi-racial.
You must live in one of the following zip codes: 46201, 46205, 46208, 46218, 46222, 46226, and 46235.
If you agree to participate, you will receive up to $175 in incentives for the four (4) workshops and three (3) follow-up sessions.
To learn more, please click here or contact us by phone: